Thank you for visiting Sterling Family Dentistry. Located in North Delta, BC, Dr. J.S. Mann is the general, pediatric, surgical, and cosmetic dentist of choice for the Surrey & Delta communities. Together with his talented staff, Dr. Mann has helped to build healthy & beautiful smiles for all ages. We're here to exceed your expectations. Schedule an appointment online, by phone, or via email to meet our caring team.

CREATING BEAUTIFUL NATURAL SMILES
A great smile offers you many benefits throughout your life. Cosmetic dentistry is all about improving the appearance of your smile. Our practice is dedicated to gentle, comprehensive, and affordable cosmetic dental care for families in the Delta, Surrey and surrounding areas. We have a patient-centered approach that alleviates anxiety to ensure patient comfort. This means each and every one of his patients can expect to be treated equally and with our utmost care & attention. Our staff is very friendly and helpful, and our dental hygienists are all trained and kept up-to-date with all the latest technology and procedures. Our team members strive to ensure that each of our patients has the best possible experience – from the moment that they enter our waiting room until their visit is over.

Dental emergencies are unexpected events that impact the health and function of your teeth and gums. It is essential to know the steps in managing a dental emergency and protect your overall health. Dr. J.S. Mann, offers emergency dental treatment with a meticulous commitment to restoring your comfort and oral health. Our office provides prompt same-day or walk-in care as needed by returning or new patients. An urgent same-day appointment is available for toothaches and acute dental pain. We can also schedule Saturday and weekend appointments for critical procedures. We accept most insurances, medical and dental plans.

Restore Your Smile And Confidence
Dental implants are designed to provide a secure foundation for replacement teeth that look, feel and function like your natural teeth. If you are among the many individuals who suffer from permanent tooth loss, you can eliminate the problems and discomfort caused by poorly fitting dentures or missing teeth. You can begin to discover the joy of eating healthy, speaking clearly, feeling confident and laughing comfortably! With dental implants, you can rediscover the comfort and confidence to enjoy your life. Dental implants are designed to provide you with a natural-looking and functioning smile.
DENTIST IN SURREY, NORTH DELTA BC
Our North Delta dental office is a full-service, state-of-the-art dental facility. Dr. Mann offers the best in oral surgery, cosmetic dentistry, orthodontics, emergency dental, and periodontal services under one roof, all while providing a caring, patient-centered environment. Our professional yet relaxed atmosphere keeps patients feeling confident and comfortable. Our friendly, experienced staff deliver expert dentistry service above and beyond clients' expectations.
Call us at 604-590-9310 or Book Same Day Dental Emergency Appointment!
YOUR FAMILY DENTIST IN SURREY & NORTH DELTA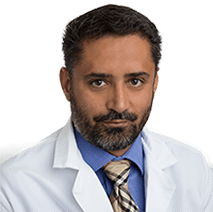 Dr. J.S. Mann, DMD
North Delta dentist Dr. J.S. Mann is a graduate of the prestigious Henry M. Goldman School of Dental Medicine at Boston University. He started his career as an associate in 2006 in Seattle and later in Portland, Oregon. After another four years of dentistry in Milton, Ontario, he eventually settled in the Delta, BC in 2015 and currently continues to practice dentistry at Sterling Family Dentistry.
#1 - 6305 120 St, Delta, BC V4E 2A6
DISCOVER YOUR HEALTHY SMILE
Serving the Following Cities
Surrey • North Delta • Langley • White Rock • Ladner • Tsawwassen