Dental implants are an effective way to replace missing or damaged teeth. Once the implants are installed, they can last for a lifetime and function like your natural teeth. 
What Are Dental Implants?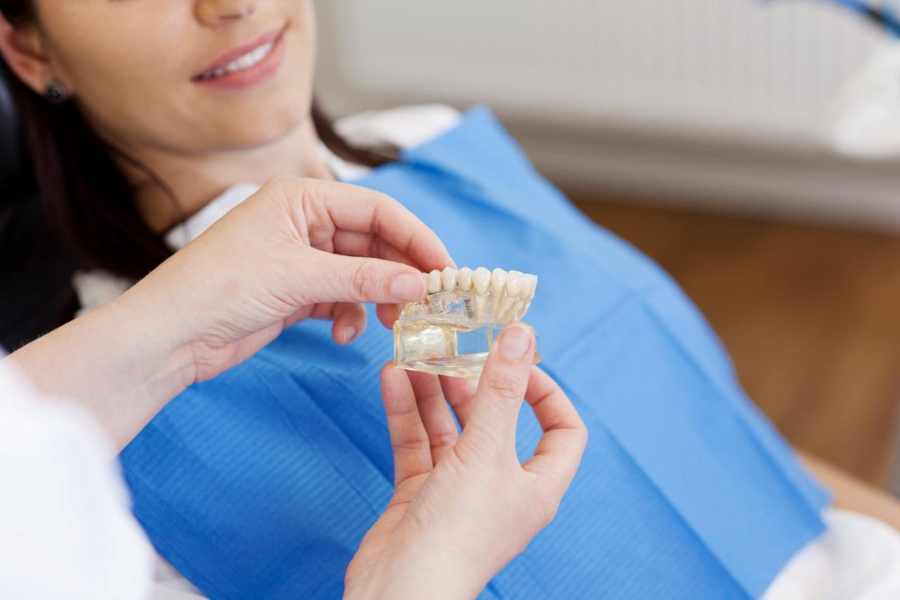 Dental implants are more than just artificial teeth. A screw or post is inserted into your jawbone to create a root like your natural teeth. Then, an abutment and a crown go on top of the post for a beautiful, natural appearance. Like your natural teeth, your finished implant can last for a lifetime. Once it is installed, it will fuse permanently with your jaw.
Dental implants are one of the most natural replacements for missing teeth. No matter what caused your tooth loss, an implant provides a lasting, convenient replacement.
As long as you have a healthy jawbone, you can use dental implants. If you lack the right amount of jawbone density, a bone graft can help increase the bone volume in your jaw.
Who Should Consider Dental Implants?
Many people are good candidates for dental implants. To get dental implants, you must be in good physical health. You can have one or more missing teeth.
When someone gets dental implant surgery, the implant has to fuse with the jawbone. This means a good candidate has a high enough jawbone density to support the implant. Additionally, a good candidate needs healthy gum tissue. During the initial consultation, we will evaluate your jawbone density to determine if you are ready for dental implants. Bone grafting is also an option if you need to increase your jawbone volume.
Types of Dental Implants
There are several types of dental implants available. Once you and Dr. Mann decide that an implant is the best option, we perform a Melissa test. This test checks to see if you have a titanium allergy. If you are allergic to titanium, we can use zirconia implants instead.
There are two main kinds of dental implants:
Endosteal – This form of implant is placed within the jawbone. It is generally made out of titanium. Known for being the most common kind of implant, an endosteal implant has a small, screw-like shape.
Subperiosteal – This kind of implant is placed on top of the jawbone and underneath the gums. It is generally the option that dentists use when the patient does not have a healthy enough jawbone to handle an endosteal implant.
Insurance and Financing for Dental Implants in Surrey & Delta BC
If you need help paying for your dental implants surgery, you are not alone. Thankfully, many insurers cover some or all of the cost of dental implants. In addition, we can help through financing options.
We accept the majority of insurance providers, so we can help you find out if your dental implants are covered or not. Additionally, we offer an initial consultation that allows you to learn more about the process and whether you are a candidate without committing to any fee for the procedure. There are also a number of financing options available for our patients so that you can make your payments over a longer, more convenient time frame.